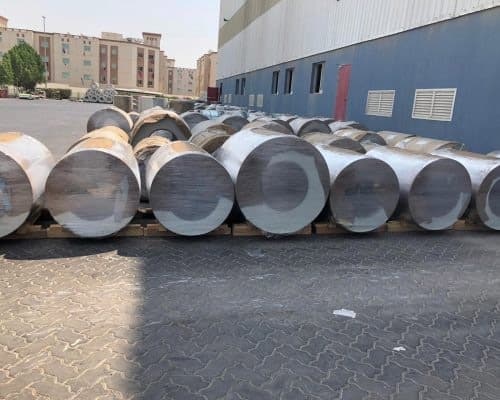 PREPAINTED ALUMINUM (PPAL) COIL EXPORTER IN UAE
Metal and Machine has a bulk category of metal products. We have brought our company forward as one of the best manufacturers and suppliers in the UAE. Modern machines and advanced technology are used specifically in our warehouse thus, we can ensure to deliver accurate & efficient aluminum products. As
Colour Coated Coil Suppliers
, we make sure to deliver the product in a convenient way.
To design a Colour coated aluminum coil we make use of aluminum-manganese-magnesium alloy which is a kind of aluminum material mixed with manganese and magnesium. Our team of professionals in the warehouse does the proper testing of material so that you get the best products. We are largely considered for a value-added process as we put continuous efforts to fulfill the requirements of consumers.
Features:
There are various features that makes this product more useful. Some of them are listed below
The alloy mixture provides higher tensile strength to the aluminum coil.
Strong weather resistance that provides protection, against the wind and rain and dust
Long durability that ensures long-lasting uses of the coil.
Makes the product anti-corrosive and rust-free.
Application:
These products are mostly used in large steel structure industry, buildings, exhibition halls, stadiums, etc.
Used in the transportation industry like airports, railway stations, and more.
Used in large, long span roofing and siding systems.
A piece of product is also used for indoor decoration.
Benefited for Corrugated fence UAE.
Used in Solar energy industry as it has a property of storing energy.
Although we provide customizable service to our clients. So, customer can ask our engineers to design the products as per their requirements Our team ensures to provide a high-end solution for the proper performance of the products.