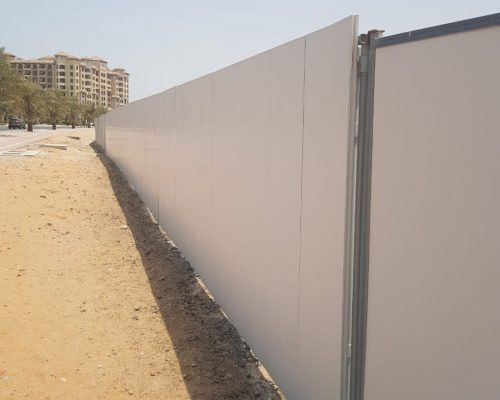 How to find Eco Plastic Fencing products in UAE?
Metal and Machine is a leading manufacturer which are equipped and specialized with modern technology. We provide a vast range of plastic fences. Our plastic fence products are made of good quality polyethylene and polypropylene chemicals. This type of fencing product has proved to be the best alternative option for metal sheets. Eco Plastic Fencing we manufacture in UAE is environmentally friendly products that can easily be handled and has high durability.​
What is Plastic Mesh?
Plastic Mesh is mainly used in gardens because of its light in weight and that can be installed by anyone. There is a different color of plastic mesh which also gives attractive features to a garden. We as Eco-friendly plastic fence suppliers in UAE can customize the mesh according to the requirements of the clients. We can provide you with different shapes and sizes of the plastic mesh such
as chain-like style plastic mesh, hexagonal plastic mesh, square holed plastic mesh, and many more.
Several advantages of Plastic fence products:
As compare to the metal fence, plastic fences are lighter in weight.
Plastic Fence products are rust-free and anti-corrosive.
They are easy to install and fence the entire garden, park, poultry cages, etc.
They are mainly weather resistant.
The products are known for their high strength and durability.
How Metal and Machine is the best Eco plastic fencing supplier in UAE?
Our products are well known for their quality and high-end solution to customers. You will not find any type of defects in our products. Our products are of high strength and durability. We can also help you with the installation of fencing in UAE. You can trust us for the quality, as we are the best plastic fence manufacturer and supplier in the UAE. We provide you with the products at a reasonable price.