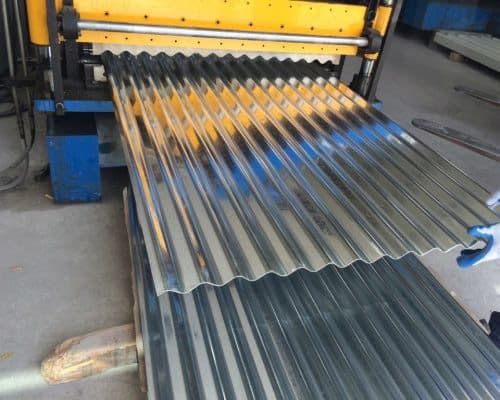 GI CORRUGATED SHEET (ROOFING SHEET)
Metal & Machine is furnished with many latest technologies utilized for the manufacturing of both hot dipped and GI CORRUGATED SHEET. We have an expert team of manpower to deliver you the best metal products. We are known as one of the most efficient Gi Galvanised Corrugated Sheet Suppliers. You can avail of different coating weight, spangle size, the metal products for roofing. These roofing sheets are continuously becoming a popular choice when it comes to roofing and fencing.
The most common benefits of using galvanized roofing sheets:
Ease of managing rainfall quickly,
Handles any weather conditions and makes the products rust free.
They aren't vulnerable to the outdoor elements, insects or algae growth.
These packs of sheets are much more cost-effective than asphalt shingle roofs.
Used for longer durability.
Properties of Galvanised Corrugated sheets:
High tensile strength
Corrosion-resistant
Eco-friendly
Longer durability
Lightweight
Rust free
Excellent adhesion and abrasion resistance
The steel is protected with the zinc-iron alloy which creates a protective coat around the steel, keeping moisture out and preventing corrosion. Metal and Machine employs an in-house production team of a skilled workforce who can bring high-quality products that can be used for various purposes. Our teams are also experts in manufacturing the Single Skin Profile Sheet. By understanding the requirements of the clients, we deliver the best products accordingly.